Go to your WordPress Dashboard. Then go to Plugins and click on 'Add New' and search for 'Sheets to WP Table Live Sync'.
Click Install and then Activate to activate the plugin.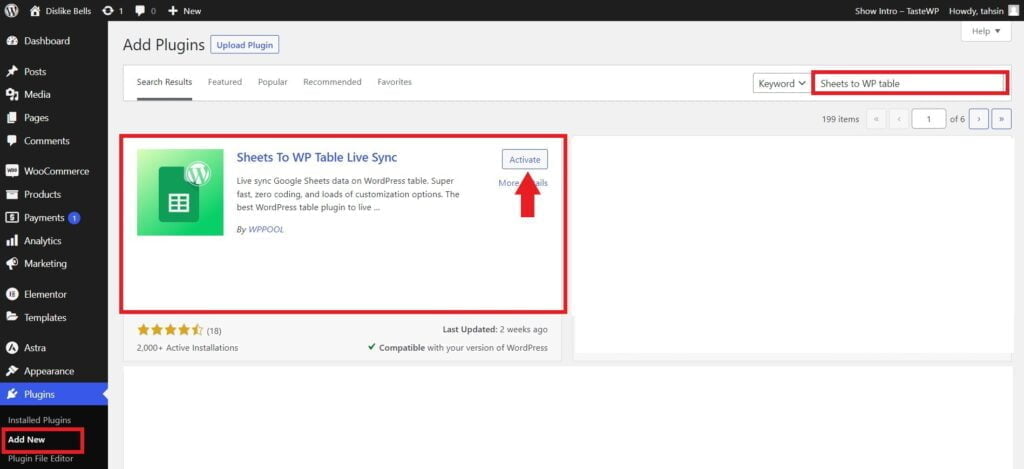 Now, you will see a dashboard for Sheets to Table on your WordPress dashboard. From there you can add tables, customize them, and sync them to your website.

To activate the PRO version>
To activate Sheets to WP Table Live Sync Pro, buy the plan you want from our website. Now log in to your WPPOOL account with your credentials.
Then go to 'My Licenses'. There you will find the Pro version file and license key of the plugin.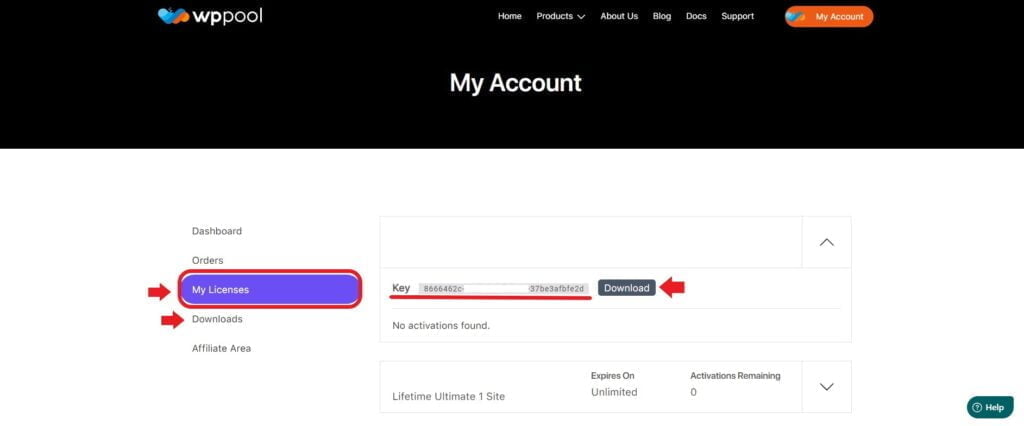 Download the Pro version zip of the plugin by clicking the Download button beside the key. You can also download it from the Downloads tab underneath My Licenses.
Also, copy the license key.
Now, go to Plugins and click on 'Add New' again. Then click on Upload Plugin and upload the PRO version of the plugin there. After that, click on Install Now.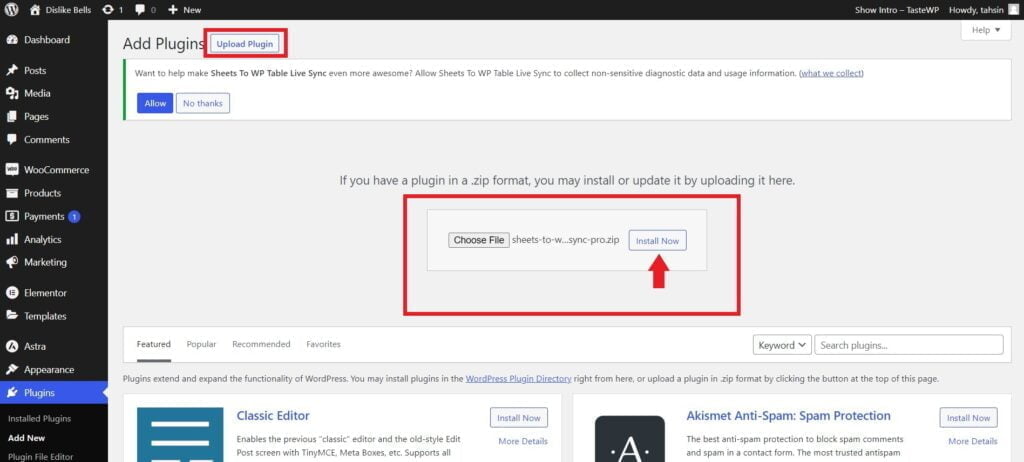 Upon activating the plugin, you will see an option to activate your pro version license.

Paste the license key you copied from your WPPOOL account in the box and then press Activate License.
Your Pro version of the plugin is now activated. Enjoy!
Video Tutorial #