First, navigate to Sheets to WP Table Dashboard from your WordPress site's dashboard. Next, click on Create Table.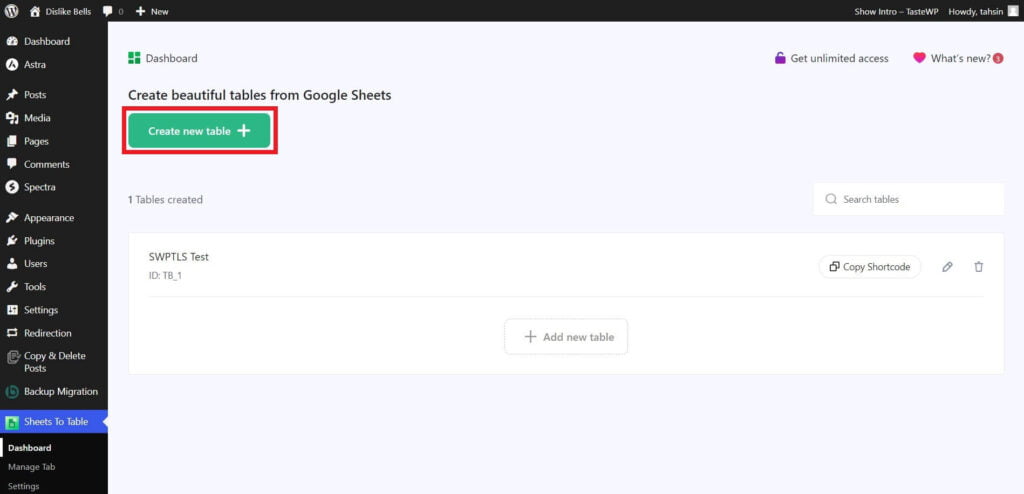 Afterward, copy the spreadsheet link from Google Sheets that you want to sync with WordPress. Once done, paste the link as instructed in the dashboard and click on Create Table.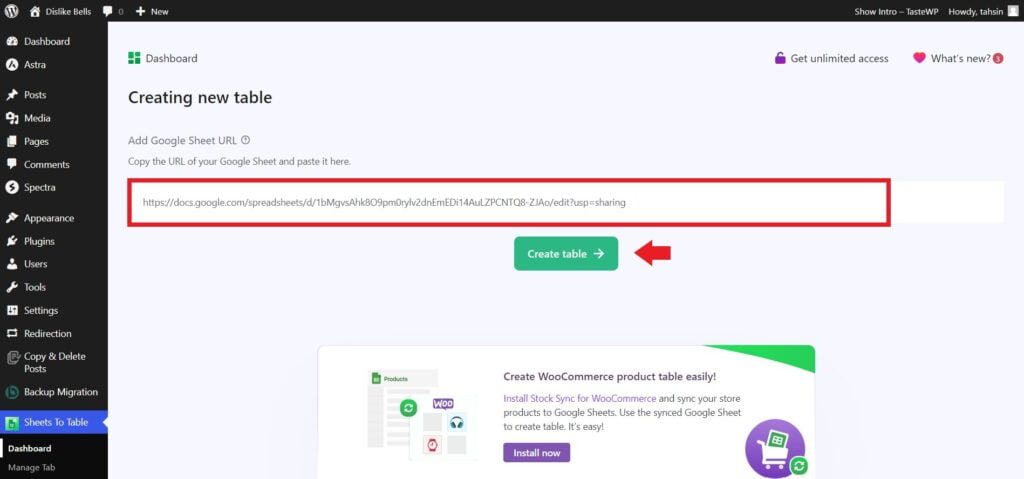 In the next step, you can customize the settings as you require. After finalizing the settings as you want, click on the "Save" button to complete the setup.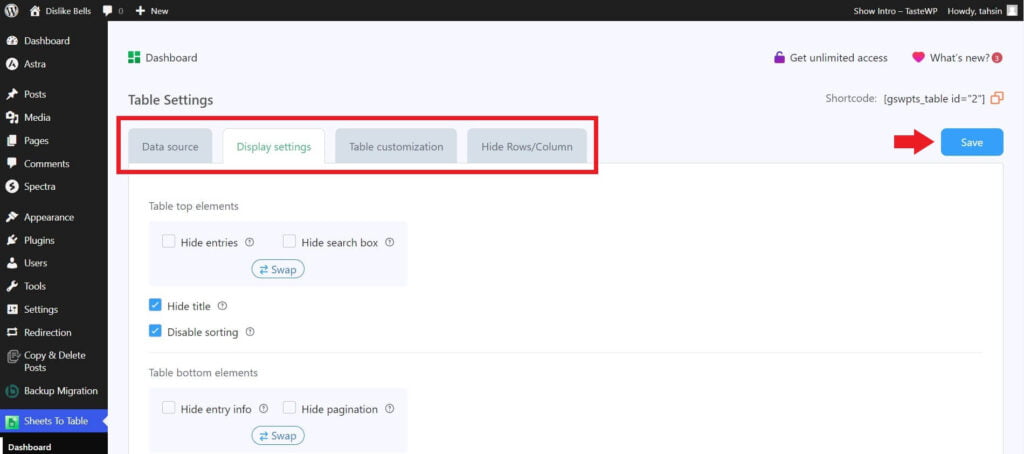 After that, Go to Pages on your WordPress dashboard and click on Add New to add a new page or go to the page you want to add the table. On the page write the title and then hit on the 'add block' to search 'Sheets to WP Live Table Sync' then click on it.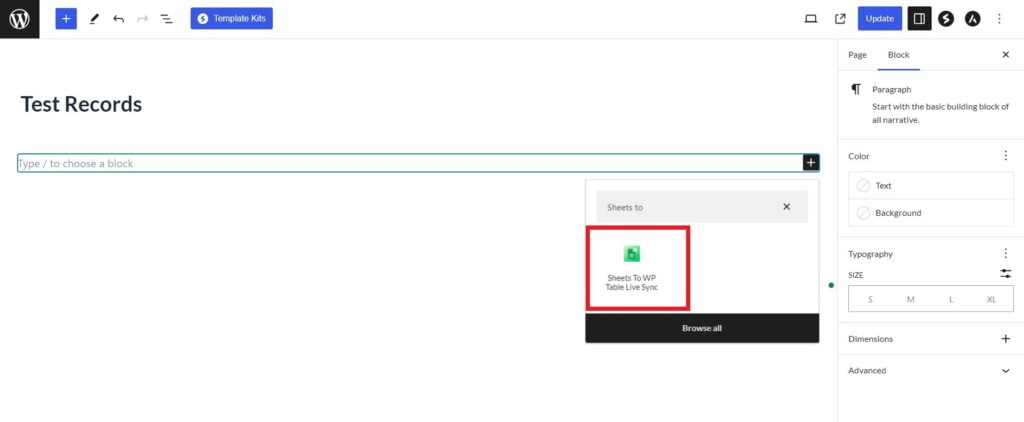 Use Create New Table on Gutenberg >
Now, you will see 2 options to either create a new table or choose from the table you already added.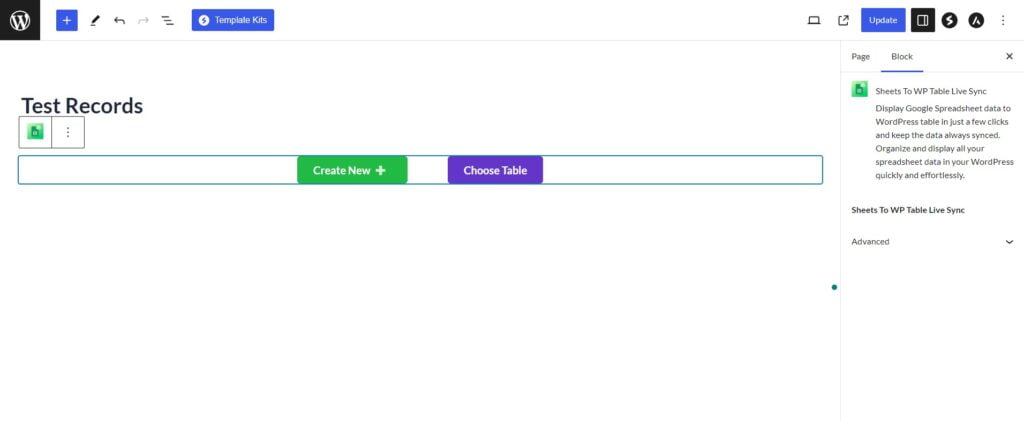 Click on "Create New" to place a new table and paste the spreadsheet URL in the field shown below. Now click on "Create" to proceed.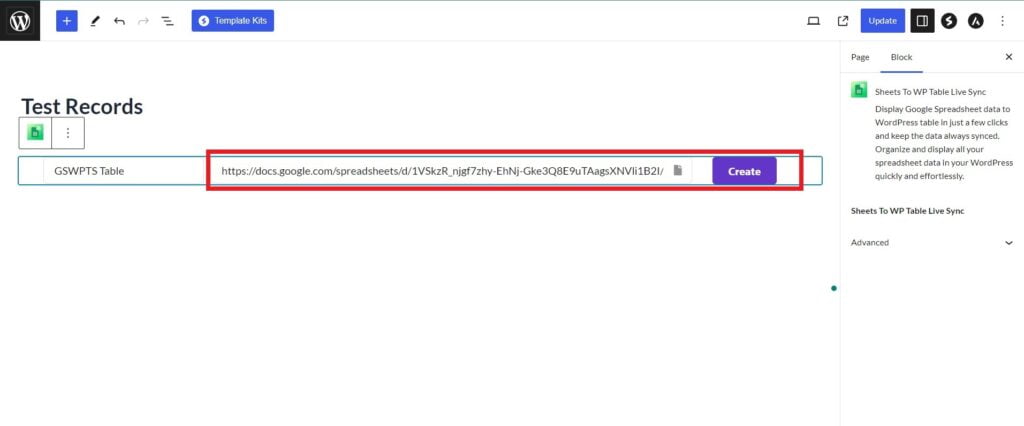 Use Choose Table on Gutenberg >
You can also click on "Choose Table" to place a table you already added on the plugin dashboard.
Select the table you want to show on your website and click on 'Publish' or 'Update' to finish the process.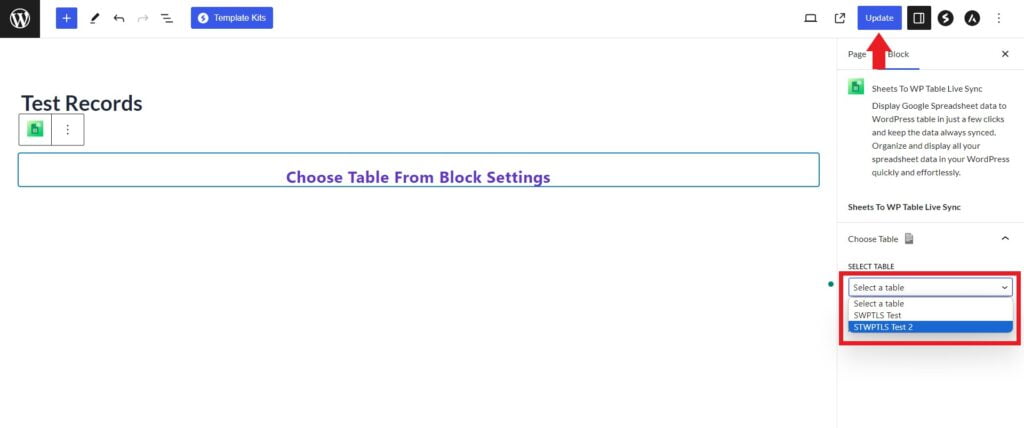 Your table will now be available.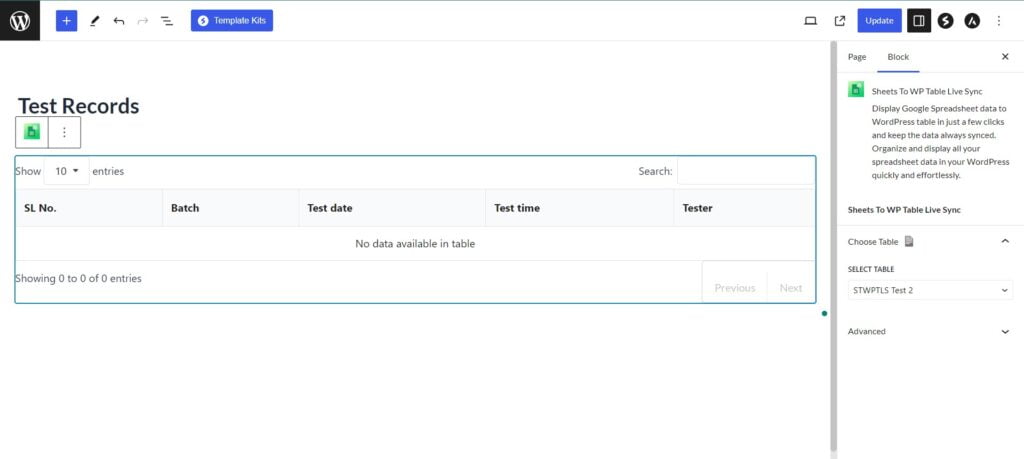 Video Tutorial #