First, go to the plugin's Manage Tab option. Then click on 'Manage new tabs'.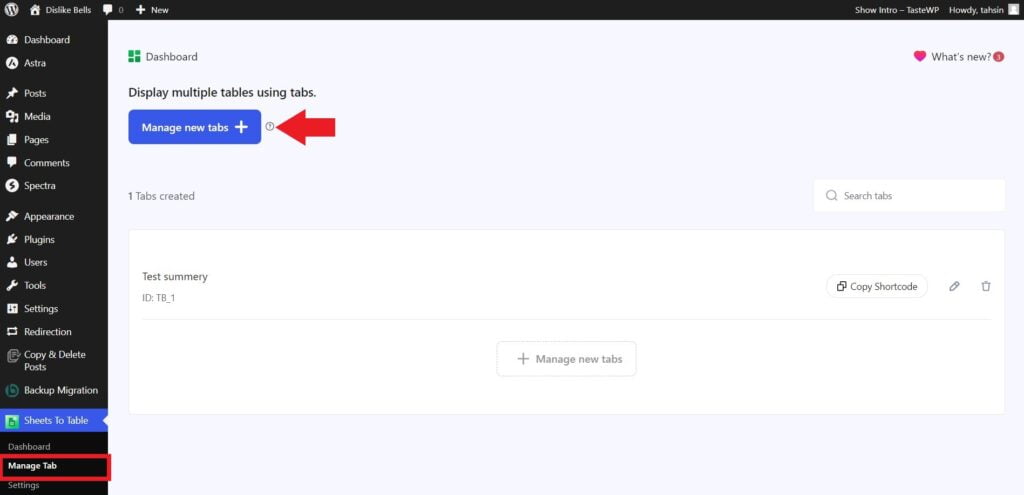 Now, under the Managing tabs, give your preferred 'Tab group title' and select which spreadsheet you want to show under your desired Tab title. Then add as many tabs as you want by clicking the Add tab button on the side.
You can also change some tab settings according to your preference from the Tab settings.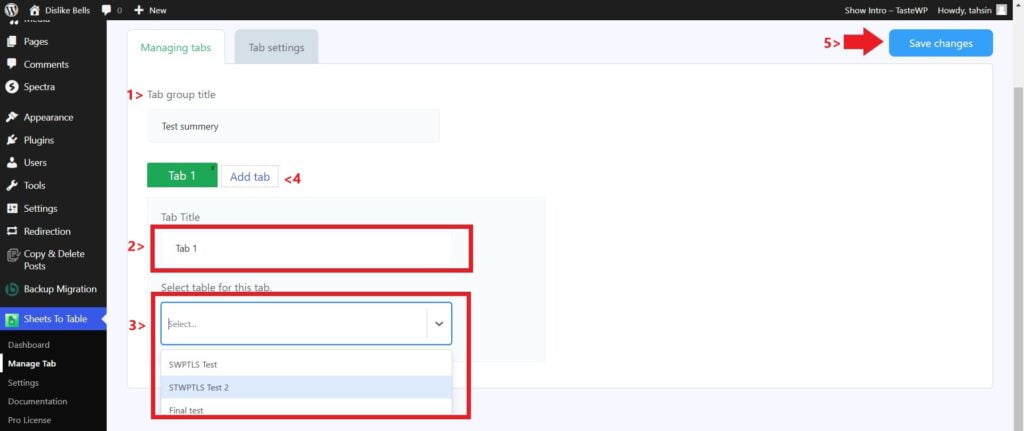 Then click on Save changes after setting everything up.
Now, go to the Manage tab on the plugin's dashboard again. Here you will see the option to copy the shortcode of the tabs you created.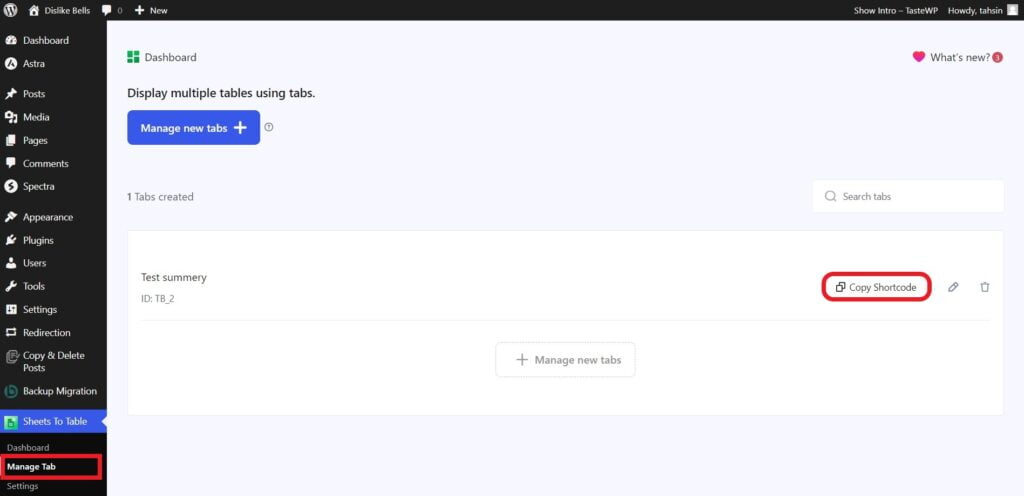 Copy the shortcode by clicking on it. Now, open the page from your WordPress dashboard where you want to show the tabs.
Give the page title and click on the '+' symbol button to add a new block and then search for 'shortcode' and click on it. Like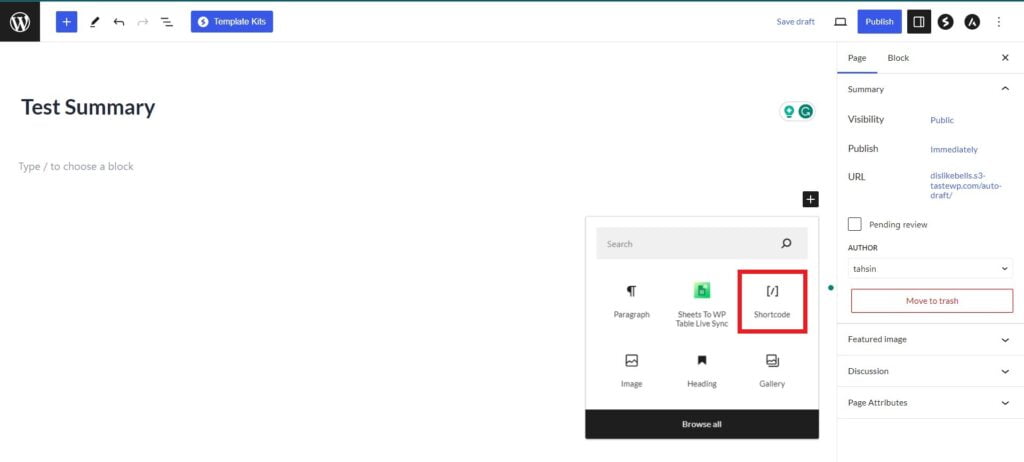 Now, paste the shortcode of the tabs you copied on the block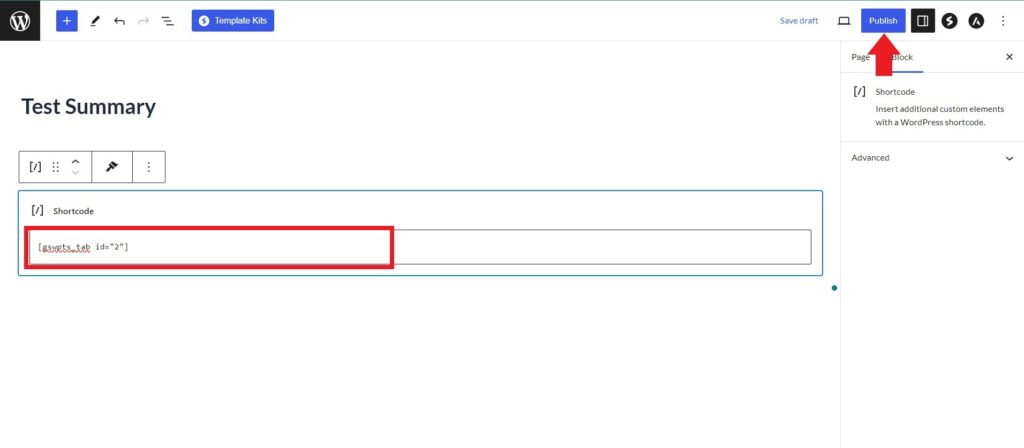 And finally, click on Publish or Update to show the tabs on your website.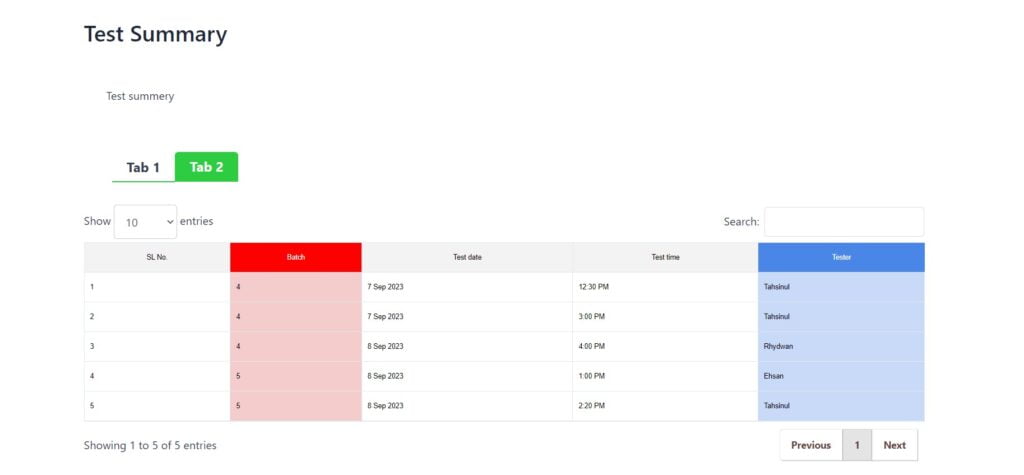 Now just move by clicking on the tabs. As simple as that. Enjoy it
Video Tutorial #