WordPress has added a new WordPress Block Pattern Directory to its new version 5.8.
When WordPress announced the introduction of block patterns that came with the release of WordPress 5.5, then creating beautiful pages and websites in Gutenberg editor had become easier than ever. But now with the release of WordPress 5.8, the WordPress team has added the new pattern directory, which users can access from WordPress.org.
The reason WordPress introduced block patterns is that they give users more flexibility and allow them to be more creative when it comes to designing web pages. Users can easily take any of the blocks and turn them into a pretty pattern. And now with the new release, users will be able to find newtons of ready block patterns.
Today we are going to discuss what's new in the WordPress block pattern directory and how to use those patterns.
Table of Content
What's New in WordPress Block Pattern Directory?
What WordPress Block Pattern Directory has done is it's given the users an easy approach to create a stunning web page within minutes. With some additional customization, creating an amazing website is as easy as pie. All you need to do is copy the pattern from the WordPress.org pattern directory and paste it into your WordPress's default Gutenberg editor.
Block patterns are a big collection of blocks that you can use in your Gutenberg editor with ease. These blocks are just like regular blocks so you can easily customize them after you insert them in your editor. They make it really easy to build a stunning page faster.
So, what's new in an already rich collection of block patterns?
Users can now edit and submit their customized patterns for other users to use
The Patterns Directory will also be available from within the WordPress block editor on your site, allowing any one to quickly browse and insert patterns into their posts and pages seamlessly
New search options has been added to the pattern directory. Now users can browse all available patterns by category, search, and sort by featured, newest, and most popular
Within the grid, the pattern title and other information (like author, date, etc) has been omitted
Selecting a pattern from the grid will open the single pattern details page. You will be able to see the title, description, author, categories, and actions on that page
The large preview of the pattern includes drag handles on both sides. This allows the user to adjust the viewport size of the preview.
These are the main changes made to the WordPress block pattern directory in the new WordPress 5.8.
How to Use WordPress Patterns?
Step 1: Select a Pattern From WordPress.org
At first, you need to go to the WordPress block pattern directory and browse all the ready patterns. You can use them in the WordPress default editor, Gutenberg editor. There you will find different patterns for different use cases.
There are patterns for a pricing table, partner logos, various types of call to action, restaurant menu, etc.
So don't worry about falling short of options here. When you choose any of the WordPress block patterns, just hover over the pattern and you will see a 'Copy' button appear. Click on the button and copy the pattern to your clipboard.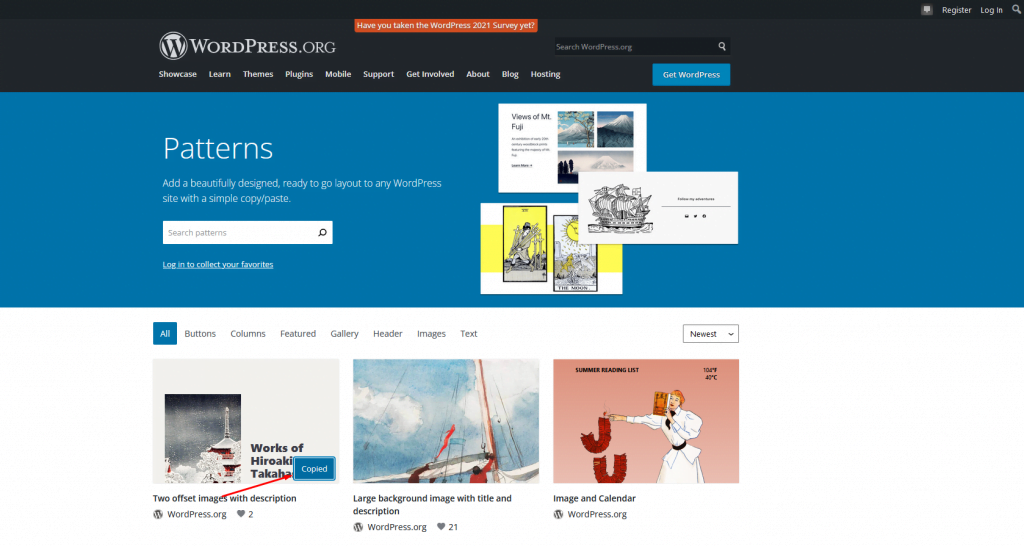 Step 2: Go to Your WorPress Site, Open Block Editor & Paste Your Patterns
Now you need to paste the pattern on your WordPress default Gutenberg editor. Just click paste and you will be able to see the pattern that gets copied on your web page. Looks so easy right?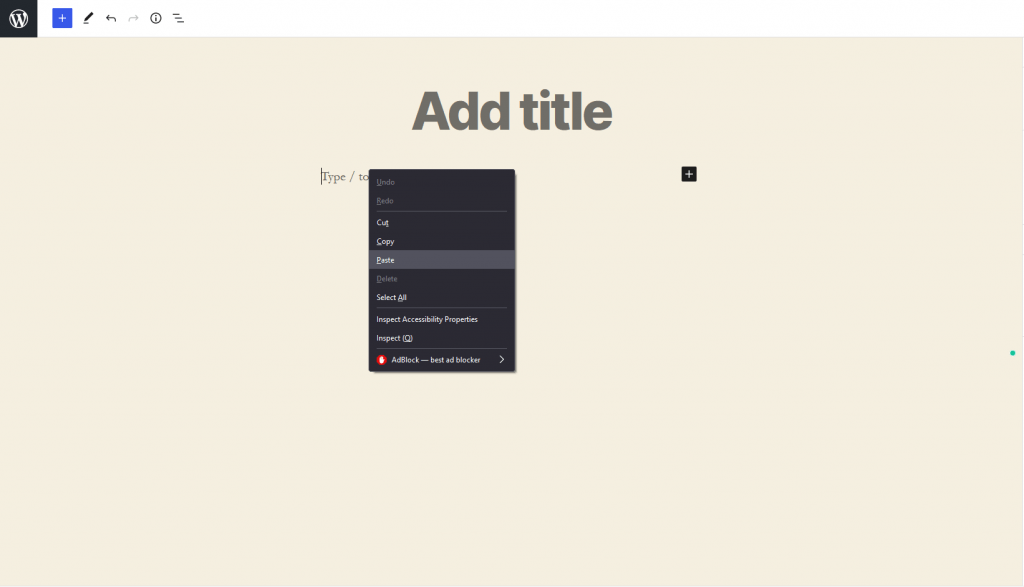 Step 3: Customize Your Block Patterns
Now that you have successfully copied and pasted the pattern from the WordPress block pattern directory to your website, you can easily customize how it looks and its contents. And your web page will be ready in no time.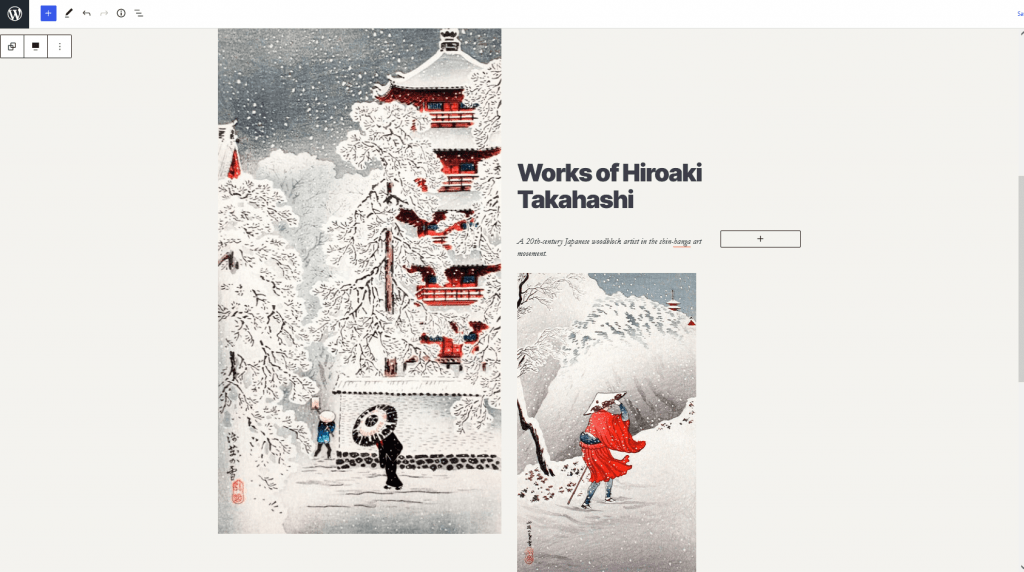 Make Website Building More Fun!
You can build your website in a more amazing way with the WordPress block pattern directory. Try it out today by looking at our article and try creating your first web page just by copying and pasting the ready patterns from the pattern directory.
And if you face any problems, don't forget to reach out to us in the comment section. We will try to help out as much as possible.