According to an estimation, there are close to 90000 attacks per minute happening on WordPress. So, it is important to know how to secure a WordPress site to keep your well-established site secure. Otherwise, one of that attacks can cause you lots of money to fix your site even if it can cost you your whole business in case your site cannot be retrieved.
Although WordPress is quite secure and is being overlooked by hundreds of developers, there are still some precautions that should be taken by users to make sure their WordPress site remains secure.
So today we will list the best steps you can take to secure a WordPress website.
Table of Contents
Why it is important to secure a WordPress site
When your WordPress site is hacked, it can cause serious damage to your business's revenue and reputation. Anytime hackers steal user information and passwords, they may install malicious software and will make sure to distribute malware to your users.
Worst, you may find yourself paying ransomware to hackers just to regain access to your website.
The cost of data breaches in 2022 has reached a record high of US$4.35 million
If your website is the main source of your business then you need to take extra responsibility to make your WordPress site secure. It is quite similar to how it's the business owner's responsibility to protect their physical store building. So if one is operating a business online or thinking to start a business using WordPress, WooCommerce or etc. it is advised to secure a WordPress site even before start going to business.
Ways to secure a WordPress site
Now let's discuss some ways to secure a WordPress site.
Always keep your WordPress site up to date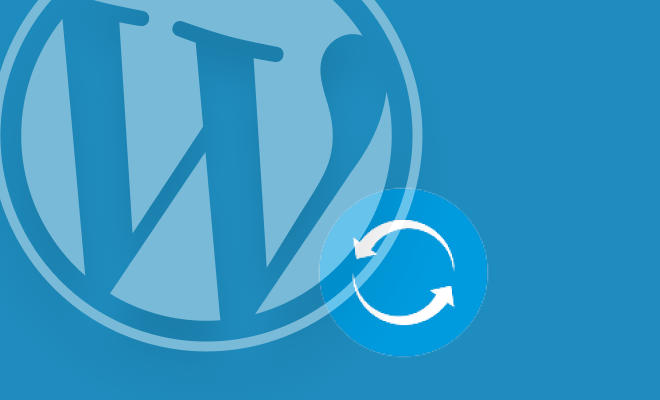 Since WordPress is open-source software that is regularly maintained and updated, it automatically installs minor updates on a regular basis. For major releases, you need to manually initiate the update.
You will find that WordPress also comes with thousands of plugins and themes that you can install on your website. All these plugins and themes are maintained by enthusiastic third-party developers who regularly release updates as well.
These WordPress updates are crucial for the security and stability of your WordPress site. You need to make sure that your WordPress core, plugins are up to date.
Use strong passwords
One of the most common WordPress hacking attempts is by using stolen passwords. According to an estimation, 8% of WordPress sites get hacked by weak or stolen passwords.
However, you can easily make that difficult by using stronger passwords that are unique only to your website. Use these passwords not just for the WordPress admin area, but also for FTP accounts, databases, WordPress hosting accounts, and your custom email addresses that use your site's domain name.
Don't be like those users who don't like using strong passwords because they're hard to remember. You will find many tools that will help you remember your passwords while also keeping your passwords secure.
Make sure to check before using any themes and plugins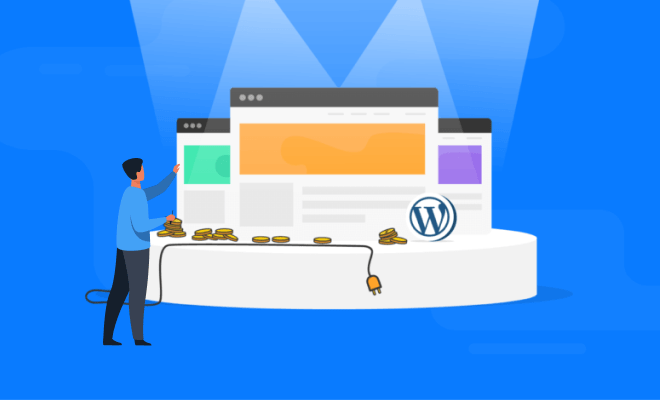 Whenever using any theme or plugin, pay attention to its source. Always install plugins and themes from trusted developers. If the developer is not credible enough it's better to avoid that plugin or theme.
Also, make sure to regularly update your plugins and themes to secure a WordPress site. Outdated themes and plugins could make your site vulnerable to attacks. Hackers can take advantage of those plugins' or theme's vulnerabilities to gain access to your site. Remove your unused plugins regularly.
Setup user permissions wisely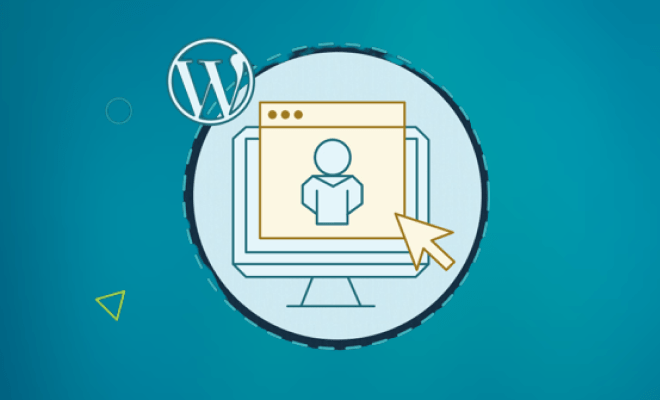 Here is another way to reduce the risk. Do not give anyone access to your WordPress admin account unless they absolutely need to. If you manage a large team of guest authors, then make sure that you understand the user roles and capabilities in WordPress before you add new user accounts and authors to your WordPress site.
Enable two-factor authentication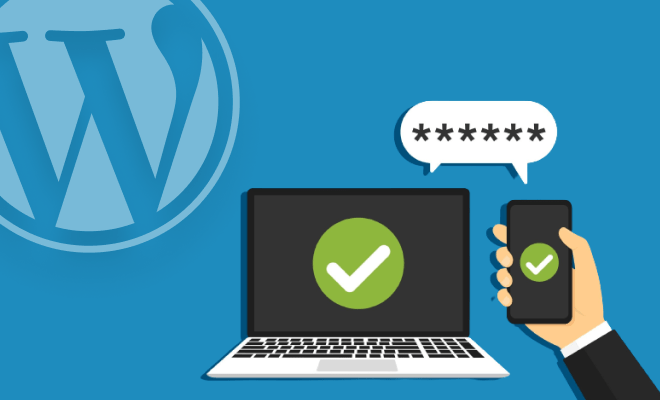 For further security, consider enabling two-factor authentication for your WordPress website. As you need to input a special code to complete the login process, this authentication technique provides a second level of WordPress security to the login page.
Know how to set up two-step authentication to secure a WordPress site.
Install an SSL certificate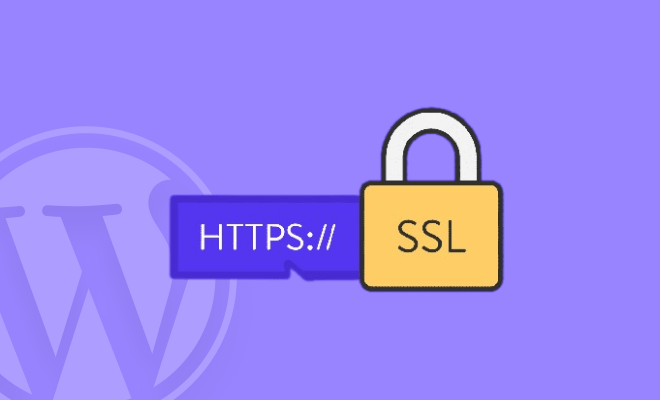 SSL certificates can play an important role to secure a WordPress site. They protect data transmission between a website and its users by encrypting it, making it more difficult for hackers to access it.
However, if not properly set, SSL certificates might be security flaws in and of themselves. Hackers may take advantage of SSL certificates that are out-of-date or that lack security patches to access sensitive data. Regular SSL certificate renewal keeps them current and reduces their vulnerability.
Choose the best WordPress hosting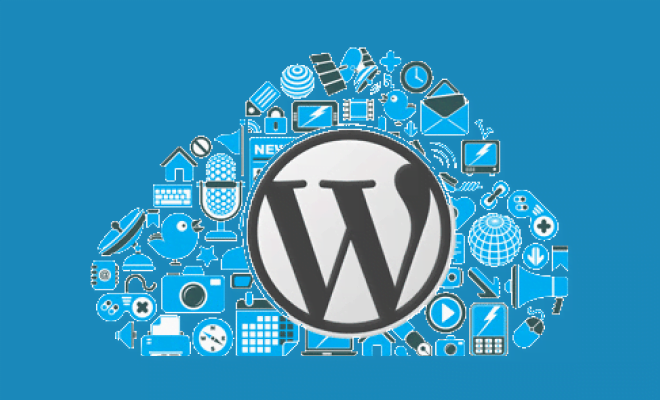 Your WordPress facilitating administration assumes one of the main parts of the security of your WordPress site. Great shared hosting like Bluehost and Siteground go to additional lengths to secure their servers against normal dangers.
On a common facilitating plan, you share the server assets with numerous different clients. This opens the danger of cross-web page tainting where a programmer can utilize an adjoining website to assault your site.
Utilizing an oversaw WordPress facilitating administration gives a safer stage to your site. Overseen WordPress facilitating organizations that offer programmed reinforcements, programmed WordPress updates, and further developed security setups to ensure your site security. That is one of the best ways to ensure your WordPress website's security.
Always keep a backup of your site
Reinforcements are your first safeguard against any WordPress assault. Keep in mind, nothing is 100 percent secure. Assuming government sites can be hacked, then, at that point, so can yours.
Reinforcements permit you to rapidly reestablish your WordPress site on the off chance that something terrible was to occur.
There are many free and paid WordPress reinforcement modules that you can utilize. The main thing you want to know with regard to reinforcements is that you should consistently save full-site reinforcements to a distant area (not your facilitating account).
We recommend storing it on a cloud service like Amazon, Dropbox, or private clouds like Stash.
Install the best WordPress security plugins
After reinforcements, the following thing we want to do is arrange an examining and observing framework that monitors all that occurs on your site.
This incorporates record trustworthiness checking, fizzled login endeavors, malware examining, and so on.
Fortunately, this can be completely taken into consideration by a proper free WordPress security plugin like Easy Cloudflare Turnstile.
Here are some bonus points which can help to secure a WordPress site,
Change the Default "admin" username
Disable File Editing
Disable PHP File Execution
Limit Login Attempts
Add Two Factor Authentication
Change WordPress Database Prefix
Password Protect WP-Admin and Login
Automatically Log Out Idle Users
Add Security Questions to WordPress Login
And more.
Conclusion
A lot of things can depend on a website. In today's world, a website can mean everything to a company. In some cases, a whole business stands on its website. So, it is arguably a first priority important to secure the existence of that site.
With the recent times of increasing cyber attacks and malware, it becoming more and more difficult to make sure your site and visitors are safe. We regularly need to update and check our sites to ensure their security. The ways discussed above hoped to help to secure a WordPress site if conducted properly.