Big changes are coming to Easy Video Reviews! Starting with version 1.6, we are gradually dropping a massive overhaul to this plugin. The newest update brings a fresh and minimalistic interface for the recorder, enhancing the overall experience of recording testimonials for your guests.
With a brand new video testimonials recorder, recording customizations, form fields, and bug fixes – Easy Video Reviews v1.6.0 is ready to meet your most-requested features.
So stay with us as we dive deep into the new testimonials recording experience.
Easy Video Reviews v1.6.0 changelog:
New: Introduced a new UI for recording video reviews along with device responsiveness.
New: Implemented a new UI that allows users to drag & drop videos for uploading.
New: Added a stepwise review process and form submission.
Fix: Addressed an issue related to webcam access that occurred after closing a popup.
Collect Video Testimonials with Sleek and Modern Recorder Interface
The new recorder ticks all the requirements of a modern UI (user interface) experience. It's cleaner, more sleek, and will immediately add a minimalistic feel to the whole recording experience.
Just look at how clean it looks compared to the previous recorder UI.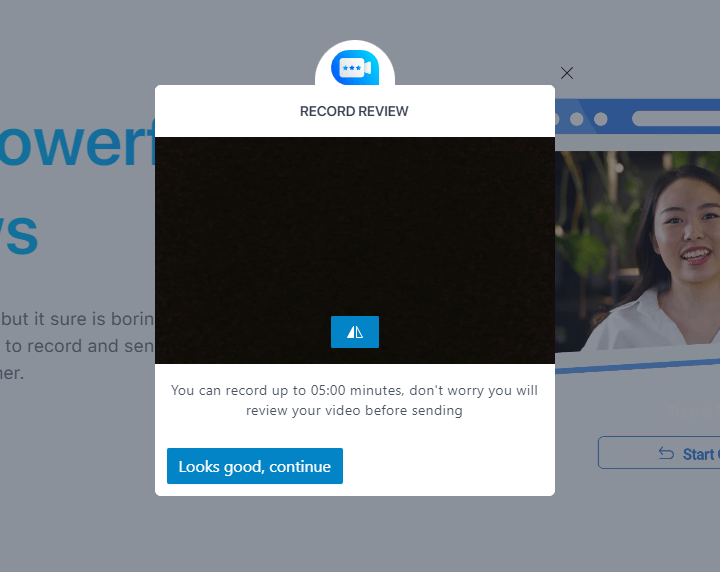 Adding a cleaner recorder UI comes with the following benefits:
It enhances the overall user experience, adding simplicity and intuitiveness to the recorder interface.
Makes it easier for new users to record video reviews, providing you with more video reviews than before.
It's mobile-friendly and allows your visitors to record testimonials from anywhere they want.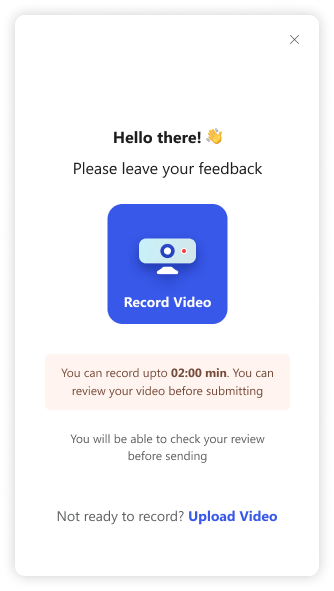 The new recorder also provides options to personalize the microphone, camera, and delay before recording.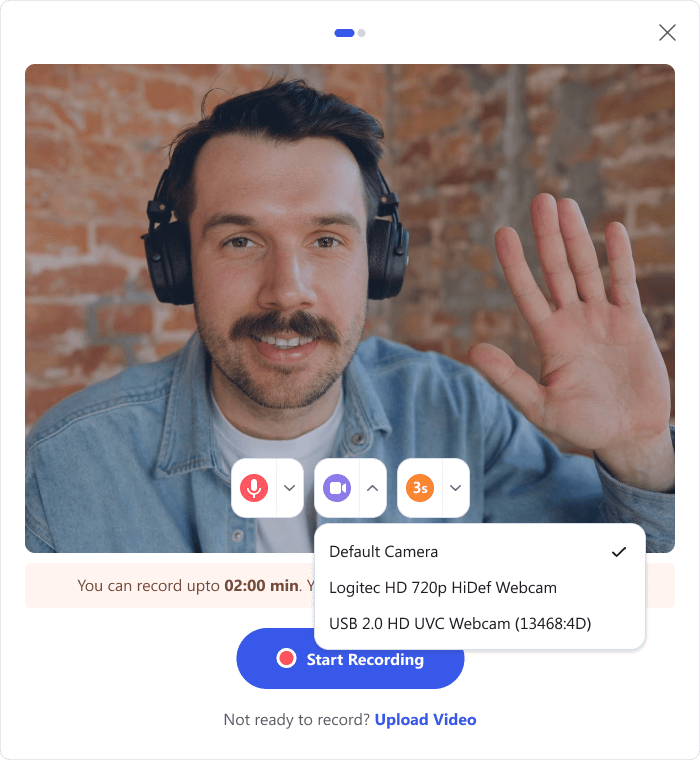 The recording preview option has also gone through a visual change. The preview screen is now smoother, and the player helps you focus on the recording.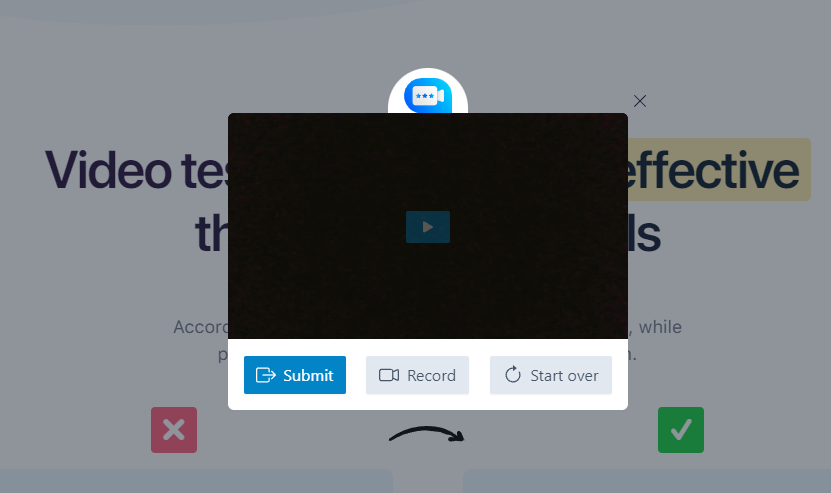 Collect Speaker Details Organically
The UI for collecting additional information (such as name, email, and phone number) has been completely reworked. This new form allows you to easily keep track of the reviewers and potentially interact with them again in the future.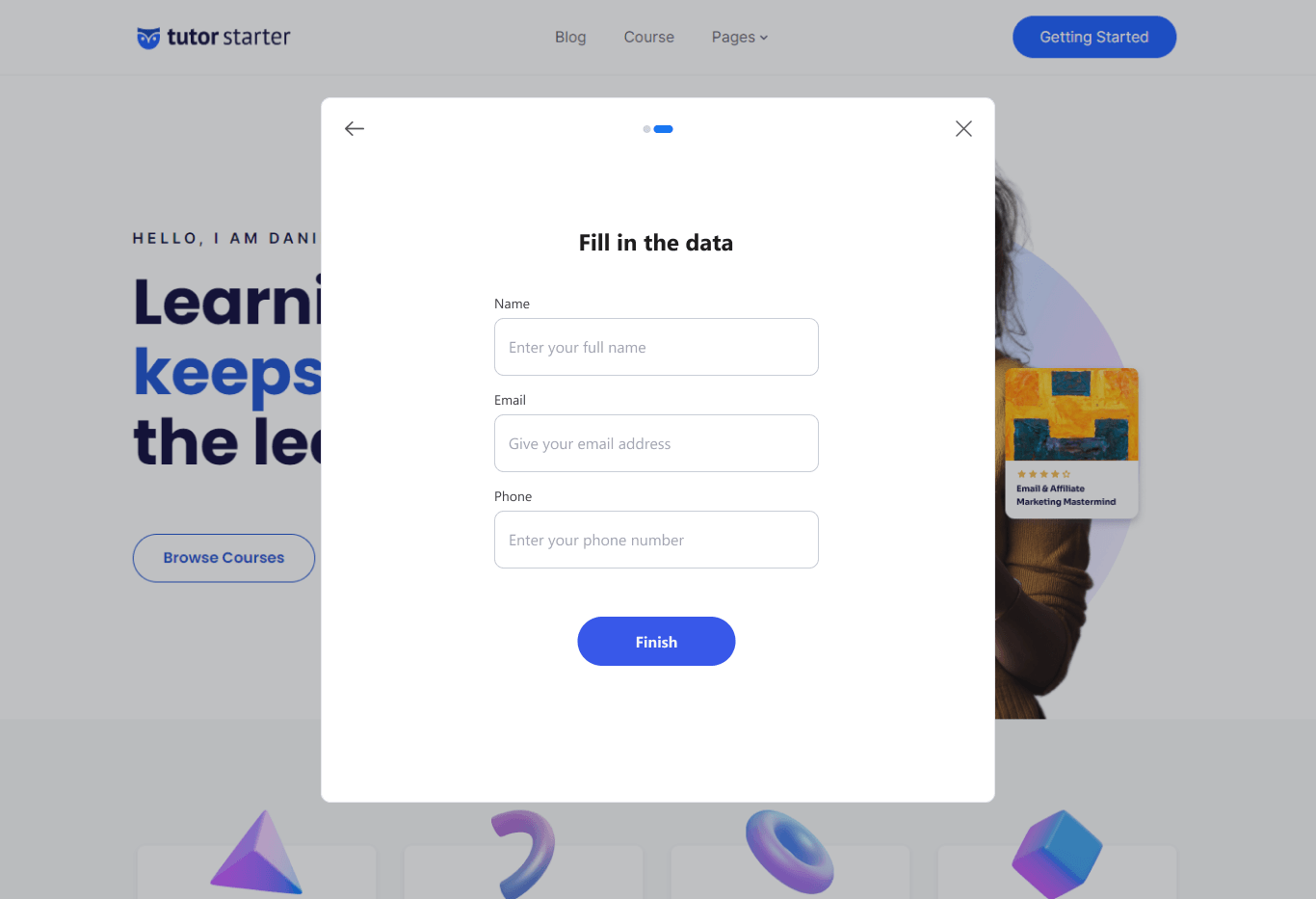 Other Minor Updates and Fixes
Alongside the huge revamp of our recorder UI, we've made minor changes throughout the plugin. We've added drag and drop video uploading feature to make the review uploading easier. Also, the review submission steps have been optimized to make it more user-friendly and easy.
In addition to the minor bug fixes, we've resolved an issue with the webcam access after closing the recorder popup.
Wrapping Up
That's it for now. Easy Video Reviews v1.6.0 has already been released and is ready to serve your testimonial needs. Update your plugin now, and let us know how you like the new recorder.
We will come back very soon with more cool new features. Till then, take care!