Client testimonial or review is a big part of any business. According to a report from Global Newswire, 95% of customers go through online reviews before deciding to buy a product.
So, if you are willing to keep your business running long-term, you cannot undermine the impact of customer feedback or testimonials in a business.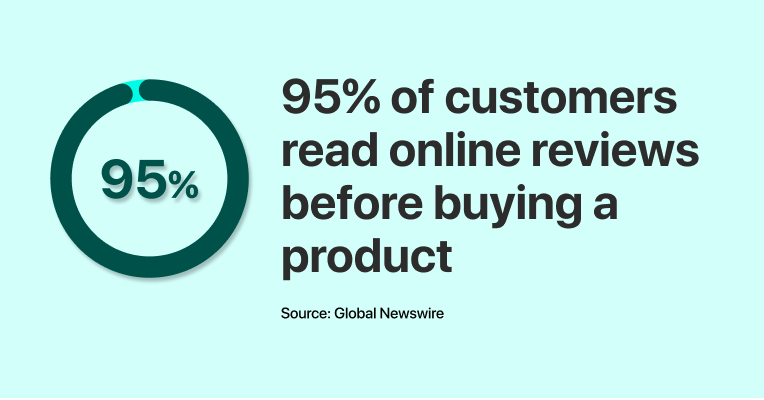 Especially, if you are in an eCommerce business, and your business runs on a platform like WooCommerce, WordPress testimonials can help to grow your business fast through better customer engagement.
Positive reviews can not only help to acquire new customers, it can also help to build a positive brand equity for your business. Statistics show that 58% of consumers are ready to pay a premium when a product has positive reviews.
No doubt using your client's or user's testimonials to grow your business is a great strategy in today's time where information is easy to get.
Now how to make your customer interested in leaving as well as reading reviews for your service or product and use it in favor of your business as well?
Video feedback can be a great way to level up the process.
People are likely to stay in a site 2 minutes longer if the site includes video content.
Table of Contents
Written testimonials vs. video feedback
Video testimonials or feedback can be much more interesting for a customer. Most of the customers can be unresponsive to leaving a written review as they might find it boring and too time-consuming.
In this case, video testimonials can make them more interested in leaving a short review for a product as 10-15 sec can be enough to leave a positive review and not that time-consuming.
Also, video feedback or in-person reviews are much more interesting and reliable to people in general who are interested in your product or service. Most people are not even interested in reading long-written reviews.
It is fair to believe that video feedback leaves a greater impact on the viewer, regardless of your target audience. Let's compare video and written testimonials for a clear opinion.
| | |
| --- | --- |
| Written testimonials | Video testimonials |
| Hard to strike an emotional chord with the readers and customers | Very easy to strike an emotional chord with the readers and customers. You can easily form a deeper connection |
| Not so eye-catching & less persuasive | Quite eye-catching & more persuasive |
| Conveys less information, and takes up some time for the visitor to read | Deliver sufficient and effective information in less time |
| 12% of all text content is remembered by the reader | 95% of all video content is remembered by the reader |
| Most of the visitors find it hard to trust and easy to misunderstand as emotions are hard to convey in text | Visitors tend to find this more trustworthy and not easy to manipulate the message as emotions are visible. |
Written testimonial vs. video testimonial
So it is easy to understand from the comparison list why video testimonials are more effective in a marketing sense to build a brand or business.
How to collect video feedback from customers?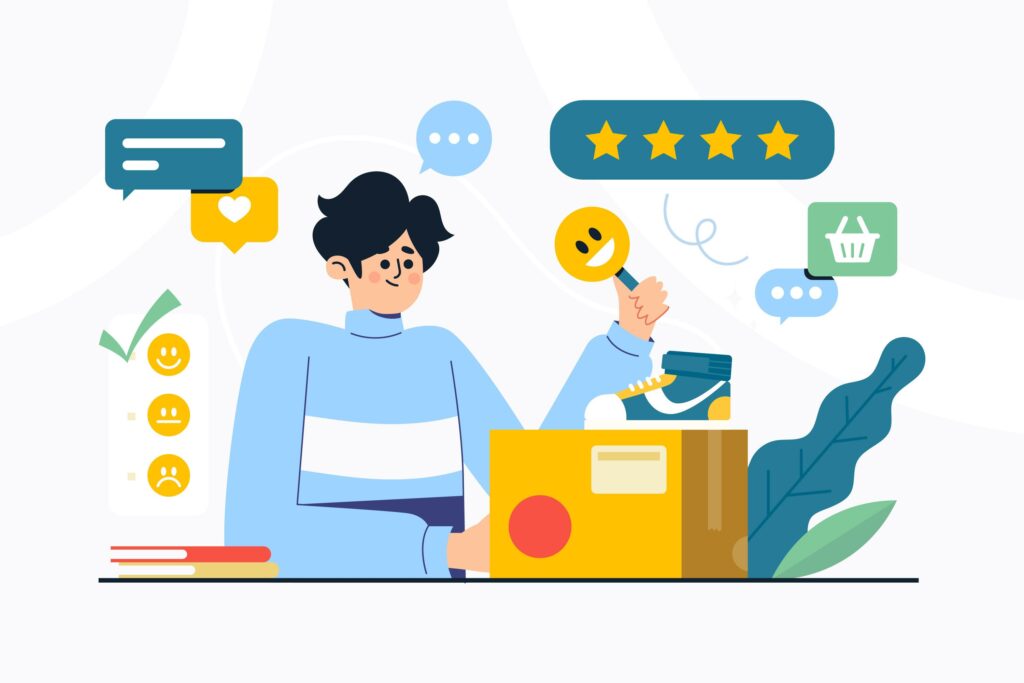 Displaying customer testimonials on your site helps you generate up to 62% more revenue.
Now you know the benefits of video feedback for your business, make sure you know how to collect those from your customers.
Here are some tips you can follow to collect video testimonials from your customers,
Pick the right time to ask them for video feedback. Usually, as soon as they have purchased and used your product/service. This way, their memory is still fresh and they appreciate it better.
Explain to them how their feedback can inspire and help other people enjoy the benefits of your products/services.
Help them to understand what they can say in a review by asking the right questions and giving them ideas on what to say in testimonials.
Send them examples of other video testimonials to encourage them and show them what they usually contain.
Make their job as easy as possible. Keep leaving a review process as simple as possible. If your site is in WordPress, use WordPress testimonials plugins that are simple and easy to understand i.e. Easy Video Reviews.
Follow these tips should land you some video testimonials from your users and boost your customer engagement.
For WordPress users, there are some video feedback tools or plugins that help you add a video testimonial feature to your website. But to get WordPress testimonials in video format Easy Video Reviews can be a smart choice.
Easy Video Reviews – the best way to collect video feedback on WordPress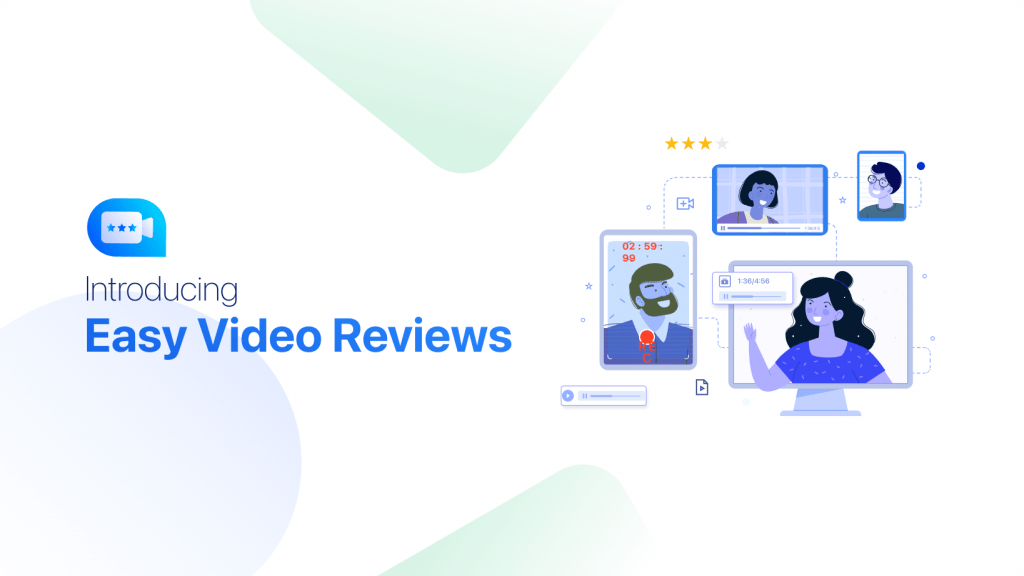 If you are looking to start collecting video testimonials for your WordPress website with ease and place them in the right place then Easy Video Reviews is the way to go.
Using Easy Video Reviews, you can easily collect customers' live video feedback. They can upload pre-recorded videos from anywhere on your website. You can display those reviews anywhere with the help of Shortcode, Gutenberg block, Elementor Widgets, or using HTML attr in a variety of ways, i.e., slider, carousel, grid, etc.
Here are the mentionable advantages of the plugin:
Unlimited website
Modern & minimalistic UI that is easy to follow
Shortcode support
Custom form
Custom style
Custom translation
Social shares
Embeddable video
EDD integration
WooCommerce integration
Elementor widget
Gutenberg block
Upload pre-recorded videos.
If you are looking to collect the best WordPress testimonials, then we suggest that you try this plugin and upgrade the review process for your users.
Conclusion
It is obvious that video or visual content attracts more instant attention than text content. In today's world where our average attention span is getting shorter, leveraging this visual aspect of content to get attention is necessary.
We can fairly say that adding video feedback to your products can boost your chances of earning your potential customer's attention and trust easily and effectively. So, definitely worth trying.
Provide your customers with a great and easy way to leave you video testimonials and that can help earn trust among customers and a strong identity for your business's future.
FAQ
Is video reviews better than written reviews?
A: It is obvious that video or visual content attracts more instant attention than text content. So, video reviews or testimonials are expected to grab more attention from your visitors which is better for your business.
Video reviews are less time-consuming and more interesting which helps to gather and show feedback about your service to a greater amount of audience and make more people interested in your business.
Is video testimonials or video feedback good for your business?
A: The simple answer is yes. According to a report, 95% of customers go through online reviews before deciding to buy a product. So, reviews are important
Now, the possibility to get the attention of your audience is better with visual feedback as visual content attracts more instant attention than text content. Besides, visitors tend to find video testimonials more trustworthy than written ones.
So, it is fair to assume video testimonials or video feedback are better to attract more customers to your business.
What is the best way to implement WordPress Testimonials?
A: It is fair to assume adding video testimonials to your WordPress site is a better idea in the sense of getting a better reach and earning more trust from your audience through customer reviews.
For WordPress, there are many plugins to implement the WordPress testimonial feature to your site. But before using the plugin make sure it provides a smooth and easy-to-follow environment for your customers to leave a review. For example, Easy Video Reviews.