Sometimes different elements or backgrounds of your WordPress site may go away from their own style when switched to dark mode. You can easily edit buttons, form fields, specific sections, or the background color of the website in your favorite style using the custom CSS feature of WP Dark Mode.
Video Tutorial #
Go to the web page where you want to use custom CSS to make advanced editing. Right-click on the designated section and click on "Inspect". Find the area and copy the style elements.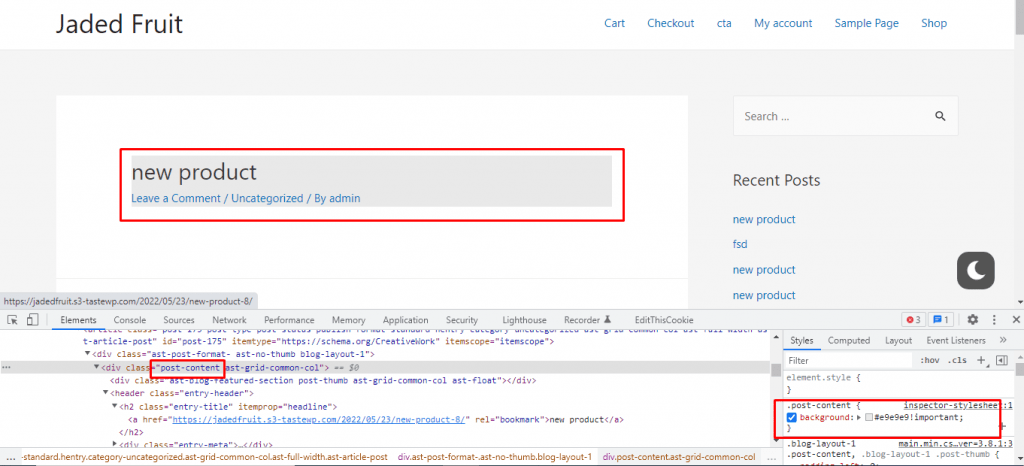 Now, go to the admin dashboard, then navigate to WP Dark Mode > Custom CSS. Then paste the custom CSS code and click on "Save Settings". The section will now correctly appear on dark mode.