Go to your dashboard and click on the menu item 'Jitsi Meet Pro'> API setting then hit on the
Jitsi Meet Free

– Just install by a free plugin

JaaS 8×8

– Click on the JAAS Admin below of the APP ID and for the JaaS 8×8 server you need a subscription. So hit the JAAS Admin to get the APP id, API Key and Privacy key from the APP section. Copy the APP id and generate the API key and download the Privacy key from https://jaas.8×8.vc/#/apikeys and go back to the plugin section and use the code of individual sections of the plugins.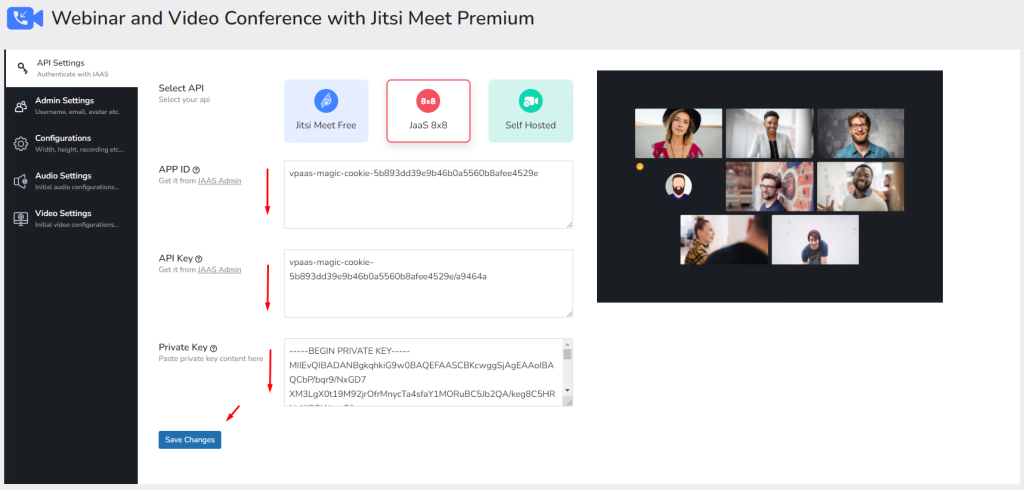 Self Hosted

– If you have a self-hosted server you can use this plugin. Just add your hosted URL.

Now hit the save changes button and enjoy it.
Video Tutorial #